Choy Lee Limited (Asia)
Choy Lee Limited was found by Mr. Poon Chung Choi in 1967. Started from textiles and expanded to garment productions. Our products have been vastly distributed all around the world for half a century.
Choy Lee Limited (Hong Kong):
Established: 1967, Choy Lee Company is specialized in producing viscose, nylon, spandex, polyester, and polyamide types of elastic fabric. We are capable of producing 1.6 to 1.7 million yards per month, supplying massive buyers like Nike Inc. and Target Brands Inc.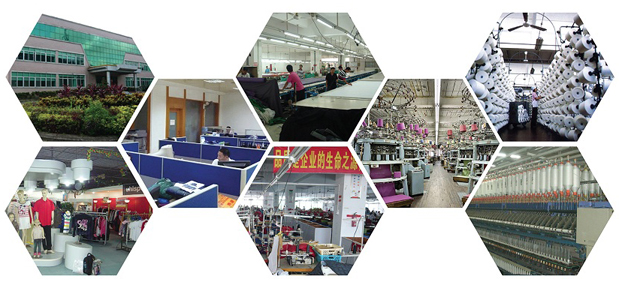 We guarantee the prompt delivery of our products and provide quality service upon customer's request. The extensive experience and dedicated commitment of our professional staffs in Hong Kong and China have enabled us to sustain long lasting business relationships with our valued customers.
Current Major Clients: Nike Inc., Adidas, Speedo International Limited, Mark and Spencer PLC, Nautica
-Sport Clients: Adidas, Nike Inc., Speedo International Limited
-Fashion Clients: Mark and Spenser
-Casual Clients: Target (Australia), K-Boxing (China)
-Underwear: Triumph International
Choy Lee Limited (Thailand):
Choy Lee LTD (Thailand) is our branch in Thailand, which mainly focuses on uniform production. Currently, we are the main uniform supplier for TTK, Daiho®, Mizuki©, Cold Stone Creamery©, CP Meiji™, and many other domestic companies and factories in Thailand. Generally, uniforms will be renewed every year. Therefore, durability and quality are essential for our customers.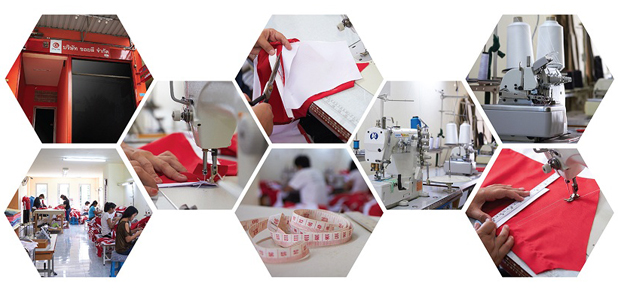 *Certified by TÜV SÜD(Thailand)
In mid-2014, Choy Lee Limited (Thailand) is proud to announce that our factory is certified by GMP*. We now supply various safety gears that meets or exceeds International Standards. This is the primary reason why our clients prefer their employees to wearing our uniforms, accessories and safety gear. This will provide them with confidence and peace of mind while working in a hazardous environment. Companies that supply their employees with products from Choy Lee shows that they care about their employee's safety and well being.